SCHOOL PROJECTS are a Win/Win at CReATE!
2010
04.20
Welcome to CReATE STUDIO's Win-Win program! 
At CReATE school projects are a  'Win/Win" opportunity!
The "Win/Win" program is a reflection of CReATE's vested interest in supporting creativity in education, believing that art and education are highly compatible when held hand in hand. To that end CReATE gives $1.00 of each students studio fee attached to a school appointed project back to that school!
School projects are a fundamental building block of the hands on process of learning. Though the project criteria may be specific, the ideas that bring it to life come from the heart of the creator-the student. In an effort to foster that process and expand on the wonder that can accompany it, CReATE provides innumerable new and recycled materials to challenge this process while building a winning project.
Drop in and make a project sure to please today!
It is always a win-win when the community and the schools work together for the greater good of the child.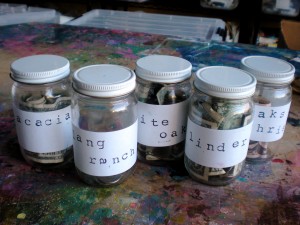 School Donation Jars
School's already getting back in 2011/2012:
Acacia Elementary School
Aspen Elementary School
Bay Laurel Elementary School
Bethany Christian School
Bridges Charter School
Brookside Elemenatry School
E.A.R.T.H.S Academy
Heschel West
La Reina High School
Lang Ranch Elementary
Lindero Canyon Middle School
M.A.T.E.S
Madrona Elementary School
Medea Creek Middle school
Oak Hills Elementary School
Oaks Christian School
Open Classroom Leadership Magnet
Pinecrest School
Pointesettia Elemetary School
Redwood Middle School
River Oaks Academy
Saint Jude of the Apostle School
Santa Susana High School
Sequoia Middle School
St. Paschal Baylon School
Sumac Elementary School
Sycamore Canyon School
Temple Adat Religious School
Tierra Linda Elementary School
Westlake Elementary School
Westlake Hills Elementary School
White Oak Elementary School
Willow Elementary School
Collected school contributions made annually in May/June.