CReATE STUDIO BIRTHDAY PARTIES
2010
04.14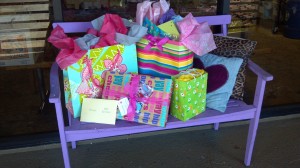 Easy as 1,2,3.
Parties are booked in 2 hour sessions and can be booked during regular studio hours or privately after hours .
The Fee per guest is based on regular studio fees which includes time, materials and creations! For your convenience CReATE  provides one half hour of set up and one half hour of wrap up time for your party needs.
To reserve your birthday date and time a one time, non-refundable "Birthday Party Fee" of  $25 is required. This fee is in additional to the per  guest charge.
2-5 yrs $6
6-12 yrs-$8
13-19 yrs-$10
20 yrs- adult $12
We have an invitation template you can use too! Click the Link below to view and download the invite.
https://docs.google.com/open?id=0B_lCfdB6RbpVOTI3ZWJhZmYtNDM3Yy00ZWEwLWFiOTAtZmI5NDRhYTY3NzYySend 
Outside food and beverages welcome.
Try Fresh Brothers @ (805) 777-8448 , Z Pizza @ (818) 991-4999 or Amici's Pizza @ 818-889-7722 for tasty  delivery service to the STUDIO.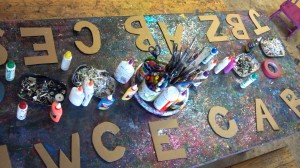 We are happy to start your party off with an easy "Ice Breaker" craft. This activity is designed to give kids an intro to the free form creative process the studio offers by providing a simple item for each guest to start with along with some embellishments to get them warmed up to the setting. 
Some of our "Ice Breakers" include decorating cardboard letters, or sock friends, or paper crowns and tiara's just to name a few.