ABOUT CReATE STUDIO
2010
04.12
Thank you for visiting CReATE STUDIO. All content from this blog is copyright 2012. Feel free to get inspired and use these ideas for personal use. You may  use a picture from my posts to share on your blog, though it must link back to createstudiofun.com. 
Inspiration is all around us!

CReATE STUDIO is a welcoming, walk in, help yourself art studio geared toward creative exploration using a varied array of recycled, artistic and crafty materials. All ages can create treasured masterpieces using  many interesting and everyday household materials to build, tape, glue, paint and invent ! No two creations are alike. Marvel as self esteem and and problem solving skills are fostered through this creative process.
We look forward to seeing you!
Launched in March of 2009, CReATE STUDIO began as many things do, as an idea. This idea contained the notion that creativity is part of our innate nature to express ourselves. The STUDIO was established to offer a means to connect with that aspect of ourselves and to share it with others in a setting where everyone is WOW worthy!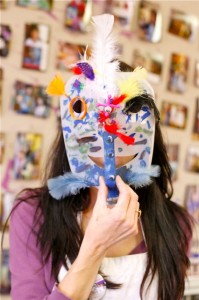 "I see CReATE STUDIO as a vehicle for providing an environment of warmth, creativity and unbounded inspiration for all to enjoy. This is the stuff of dreams! The building of new and untapped ideas and talents leading to a future of bright thinkers and great problem solvers for generations to come. This is a place where a shoe box becomes an android, a bottle cap a scorpions claw, or an egg carton cup becomes the prettiest springtime flower you ever saw…"
This is a place from my heart, to yours.
Enjoy,
Jemma Wildermuth
Owner, CReATE STUDIO
Follow us!