CReATE STUDIO Eco Craft Kit-GREAT GIFT!
2011
11.30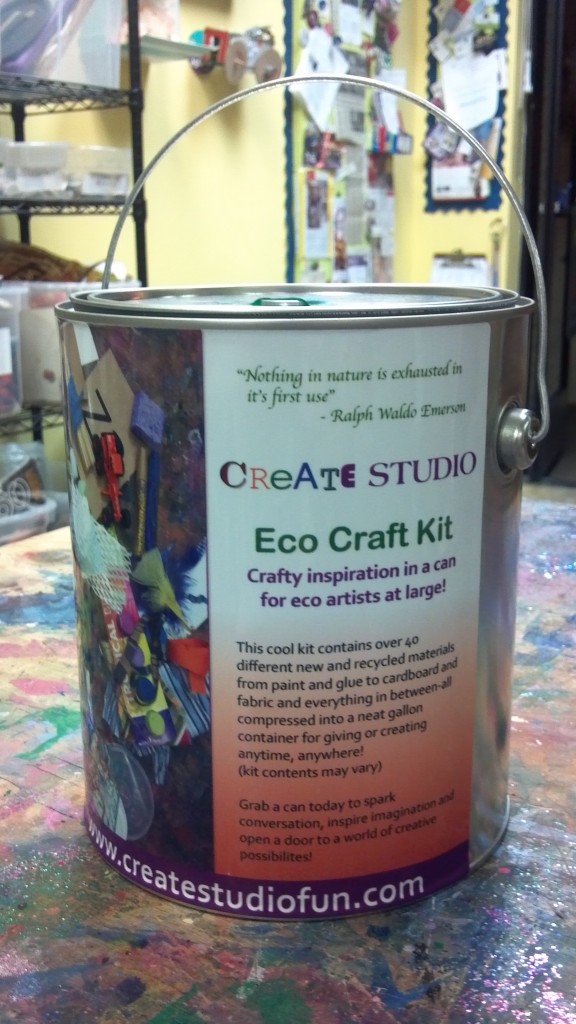 Introducing CReATE STUDIO's Eco Craft Kit, the gift that keeps on giving!
This cool kit contains over 40 different new and recycled materials from paint and glue to cardboard and fabric and everything in between-
all compressed into a neat gallon container for giving or creating anytime, anywhere!
(kit contents may vary)
Grab a can today to spark conversation, inspire imagination and open a door to a world of creative possibilites! 
( kit contains small parts. Not intended for children under three)
$12.95 per gallon can + tax and shipping