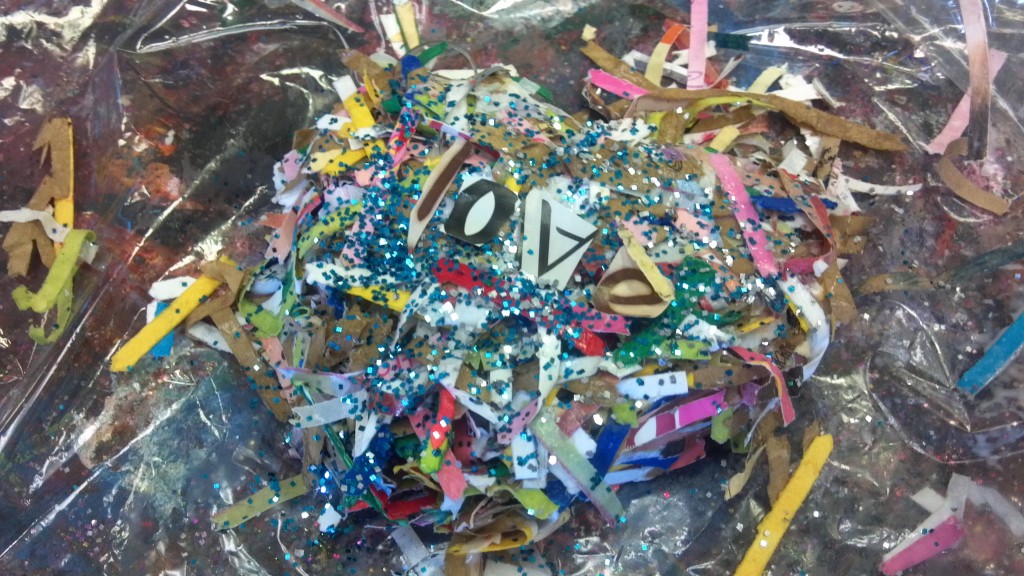 Love makes the world go around, that's what's been said.
It's the sentiment that Gwynn wanted to share with her shredded paper creation that simply says, Love.
She was inspired by  something she saw in the studio so she made her own interpretation with a bit of shredded paper, some white glue and a touch of sparkle.
Well said Gwynn!
LOVE
Gwynn, 6yrs
Tags: weekly wow