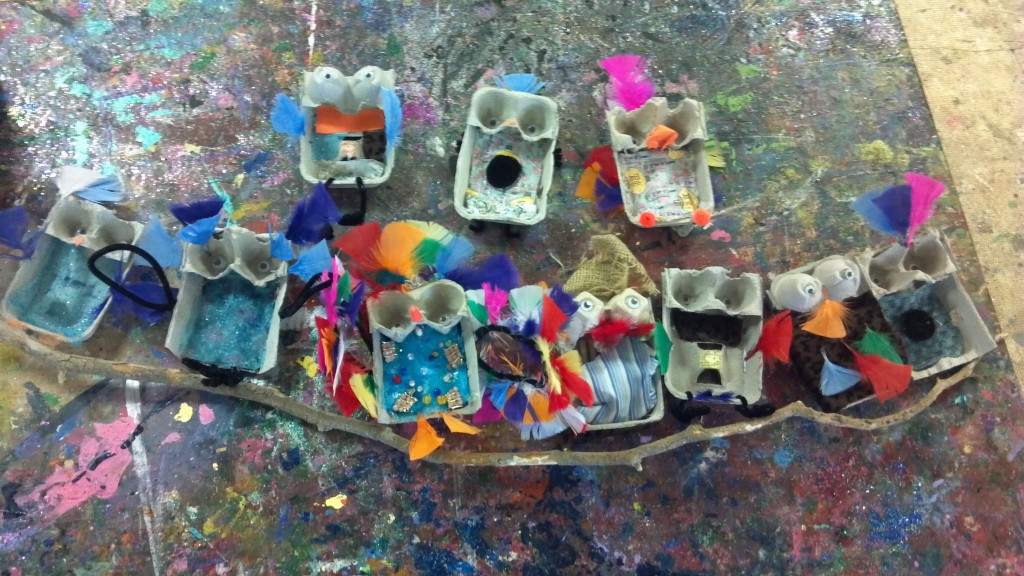 Egg cartons brought double inspiration our way at Charlotte's 9th birthday today. Knowing she loves owls inspired crafting them as the party's "ice breaker" activity when kids arrived for party fun.
I knew just how we would create fabulous little owls using egg carton parts thanks to a lovely owl that hangs in the tree at CReATE made by a very crafty Meg earlier this spring. 
These little guys were so easy to make! We Dissected the carton into two halves, then used half the top for the body and cut two side by side cups from the egg side for eyes, if you lay the egg section face down the cups look especially like eyes and a beak! the party girls embellish with their favorite owlry goods for cute and crafty friends!
Owl Buddies
Charlotte's 9th Birthday Gang